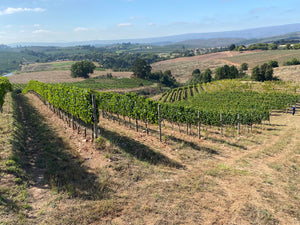 our ORGANIC WINE PROGRAM
WHY? We want to give our wines a chance to express their own individuality. HOW? By working as naturally as possible in the vineyards, employing traditional methods, and manipulating things as little as possible in the cellar.
In 2020 we received accreditation for two new organic wines made in a new cellar space at our Stellenbosch winery.  This was the first phase of our 100% organic wines program which has since seen us acquire an organic wine estate in Elgin (in Sept 2021), the catalyst in our development of a range of organic wines over the coming years.  
In early 2022 we received our second accreditation, for the new winery at Radford Dale Organic in Elgin.
Learn more about our elgin estate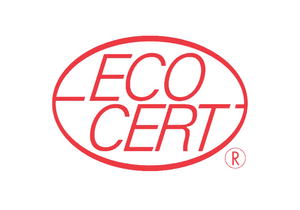 ECOCERT
Ecocert is an organic certification and inspection body established in France in 1991. With activity in over 80 countries Eco Cert has become one of the largest organic certification organisations in the world.
If you see the ECOCERT logo on any of our wine product pages, you can be assured the wine has been fully ORGANICALLY-CERTIFIED.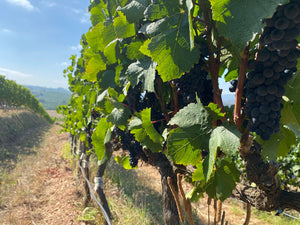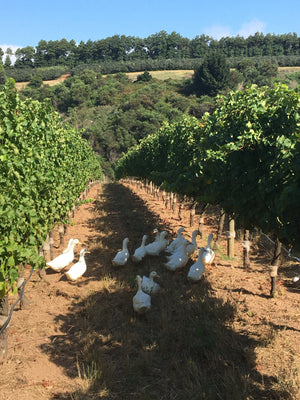 Our natural snail managers at Radford Dale Organic.
Certificates
The law in South Africa stipulates we cannot be certified organic for any wines made in the same cellar as non-organic wines, so we created a separate cellar in Stellenbosch to achieve this first accreditation in 2020.
Going forward however, we now also have our own fully organically certified land, winery and cellar at Radford Dale Organic in Elgin, for which our organic certification is renewed every year!
Click the certificate image to download our latest certification.
Maiden Vintage at radford dale organic, elgin