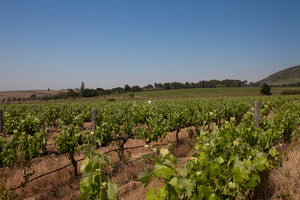 Have a burning question?

Hopefully you'll find the answer here...
How do I order online?
Online
Browse the online store using the SHOP WINES button in the top menu. Add desired products to your cart. Click 'Checkout', check your cart contents and add your delivery details. Choose your delivery method/destination (free if order over R2000). Proceed to checkout (don't forget to enter Promo code if you have one) and choose payment method.
Once your payment has cleared you will be notified via email, then leave the hard work to us.  We will keep you posted on your delivery every step of the way. 
Email
If you prefer to email us your order, no problem! Just contact us  
What are the minimum order requirements?
Yes, we require you to buy at least 6 bottles. Plus orders must be made up in multiples of 6 bottles as we only pack in cases of six (ie 6, 12, 18, 24, 30 bottles etc).
If you check out without adhering to these order guidelines, the cart system will alert you to amend your cart before you can check out.
Where do you Deliver?
We deliver nationwide within South Africa.
If you are outside of South Africa please contact us for a customised shipping quote.   
How long does delivery take?
Delivery turn around times are important to us we will endeavour to get your order to you as quickly as is humanly possible.  It all depends on where you are located.
But as a general rule, once your payment has cleared you should be sipping your wine within:
- Cape Town area: 2-4 working days
- Other main centres: 3-6 working days
- Outlying areas: 4-7 working days
How much does delivery cost?
If you spend R2000 or more, your courier delivery is FREE
Otherwise courier within all Provinces: R175 flat fee per order*
Alternatively you can collect for free from our warehouse in Stellenbosch - however this is by appointment only please. 
*We reserve the right to add a delivery surcharge for delivery to very remote areas and farms.
Can I collect my order?
Yes, you may collect for free from our warehouse on the R44 half way between S West and Stellenbosch.  HOWEVER this is by appointment only please.
Which payment methods do you accept?
We accept the following instant online payment methods (via Paystack):
- Visa/Mastercard
- Instant EFT (via Ozow)
-Masterpass (including Snapscan: SnapScan and Masterpass have an agreement, which allows customers to scan the same QR code with either app on their smartphone to make payment.)
------------
OR, you can pay via Direct Bank Transfer (EFT):
Bank: Investec Bank Limited
Branch: 100 Grayston Drive
Branch Code: 580105
Electronic Account No: 40005049151
SWIFT/BIC code: IVESZAJJXXX
Currency: ZAR
What happens if my wine arrives smashed?
If your parcel is very wet or damaged upon arrival, or shows signs of having been tampered with, you should either sign for it as 'Arrived Damaged' or refuse to sign for it and have it returned to us.
 Please contact us immediately if this happens. If you sign for your order and subsequently find that something inside is damaged, please take photos of the damaged box and contents and email them to us immediately so that we can arrange a replacement for you.  
Similarly if you find we have delivered the incorrect wines (silly us!), please send us a photo and we will arrange an exchange as fast as possible.
What happens if I try the wine and I hate it?
Sadly (or happily) wine is wildly subjective and everyone likes different styles. We're sorry if you don't like our wines upon receipt but there's not much we can do about it.
HOWEVER faults with a wine do occasionally occur so if you believe one of wines is faulty, feel free to contact us to discuss it and we'll take it from there.
*Please note none of our wines are sealed with cork so you wont find a corked Radford Dale wine!!
What's the Bacchanalian Club?
It's our version of a Wine Club membership. Sign up (for free) and we reward you with a special discount code to use on all your future orders, plus there are other benefits.
Learn more here
What is 'minimal intervention winemaking?'
We want our chosen varieties to express the extraordinary array of terroirs that nurtured them – with precious little intervention from us. This sense of "place" is often lost in modern winemaking. We want to give our wines a chance to express their own individuality. How? By working as naturally as possible in the vineyards, employing traditional methods, and manipulating things as little as possible in the cellar.
Read more here
I need your TRADE / WHOLESALE pricing please?
Great! Contact the Sales team on thirsty@radforddale.com - thanks.
Do you collect my data, and what do you do with it?
When you visit the Site, we collect certain information about your device, your interaction with the Site, and information necessary to process your purchases.
This Privacy Policy describes in full how Radford Dale collects, uses, and discloses your Personal Information. Radford Dale complies with the Protection of Personal Information Act of 2013 (often called the POPI Act or POPIA)
Where can I find your Imported wines?
Radford Dale Imports are not available for purchase online yet but you can buy from us directly by sending an email to our Sales team on thirsty@radforddale.com or find more info HERE