We are thrilled to introduce the new 2022 vintage of our Radford Dale Vinum range, available from the end of April 2023.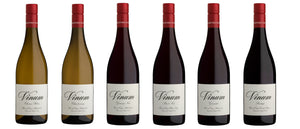 "The 2022 release of the Vinum range from Radford Dale, South Africa offers poise, elegance and affordability; the wines massively over-deliver for the price."
Jamie Goode, Wine Anorak UK
some early reviews for the 2022 vintage
A lovely balance here between the rich pear and peach fruit, with some bright tapering citrus fruit. Nice tangerine finish. Fresh and expressive with good precision.
vinum chenin blanc 2022 - 92 points
Jamie Goode, Wine Anorak UK
More obviously oaky on the nose than the Vinum Chenin Blanc 2022 with an enticing creamy, smoky, mealy aroma that enhances but doesn't drown out the fruit, which is citrus and melon and a hint of clementine. Deeply flavoured, a little bit of oak spice, firm in texture and finely balanced with a long, fresh finish.
vinum chardonnay 2022 - 16.5 points
Julia Harding MW, JancisRobinson.com
Grapes from two Polkadraai Hills vineyards on granite soils, the one planted in 1990 and the other in 2017. Quite heady aromatics of dark cherry, floral perfume and herbs while the palate is that much more substantial than 2021 – dense fruit and snappy acidity, the finish nicely grippy without being astringent. Alc: 13%.
vinum gamay noir 2022 - 92 points
Christian Eedes, WINEMAG.co.za
Supple and sweet with lovely cherry and strawberry fruit showing nice texture and a slight sappy edge. So juicy but with silkiness and smoothness too. Very fine and accessible. But elegant, too.
vinum pinot noir 2022 - 93 points
Jamie Goode, Wine Anorak UK
A second vintage from the Stellenbosch mountain is included this year, in addition to the young vines on the home Helderberg farm. Juicy and vivid with sweet plums and cherries, with pepper and mint notes. Sweet strawberry and raspberry on the palate with a juicy edge, fine green hints and a touch of pepper. There's a lovely finesse to this with good acidity and a sense of purity.
Vinum grenache 2022 - 94 points
Jamie Goode, Wine Anorak UK
90% Stellenbosch, 10% Swartland grapes. Red and black cherry, floral perfume and herbs on the nose while the palate shows dense fruit, bright acidity and fine tannins (alc: 13%). Wonderfully well managed, this once again shows that the variety doesn't always have to be big and rugged.
vinum pinotage 2022 - 92 points
Christian Eedes, WINEMAG.co.za
"Hugely enjoyable to drink, the Vinum range is at the intersection of individualism, value and quality. The range continues our quest for producing, honest, authentic wines that that feel natural rather than contrived."
Alex Dale
"When someone opens a bottle of Vinum we want them to have no doubt about who made it. Our wines are distinct and are characterised by their restraint and elegance.
Jacques de Klerk
Head of Winemaking and Viticulture
charge your glasses - vinum 2022 is here!
Aiming to be equally at home on bistro tables and wine shop shelves, the focus for Vinum is also to offer value, authenticity and elegance. After two decades of production Radford Dale Vinum was re-launched in 2022 with the 2021 vintage. It grew from two heritage grapes, Chenin and Pinotage, to a complete fleet of single varietal wines comprised of what the Radford Dale team believes is the ultimate showcase of Cape terroir. 
"The press we have received for the new releases is even better than for the 2021s, which is going some, and reflects what we think is an even stronger performance with the 2022 vintage of Radford Dale Vinums," enthused Alex Dale.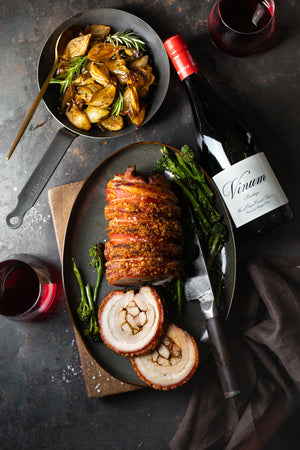 trade pricing
Please contact Tom Prior at tom@radforddale.com