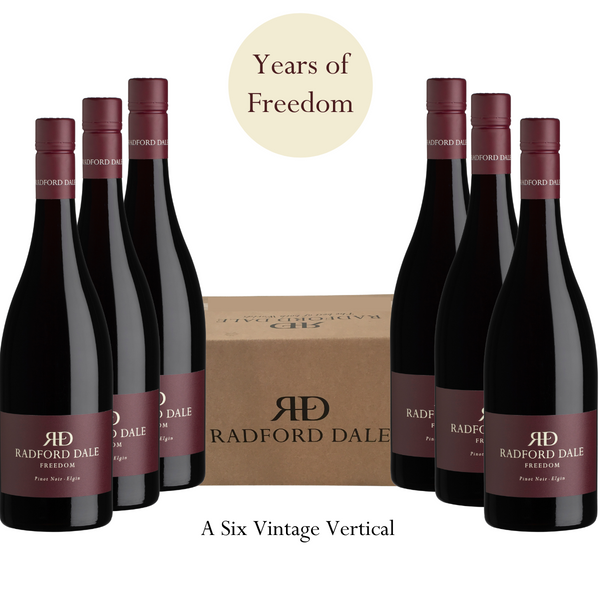 A 6 vintage vertical tasting back to 2016 of our flagship Freedom Pinot Noir (Elgin), including the Platter 5-Star 2020 vintage.
We always say that a wines true class lies in its longevity. You'll see this for yourself with this case.  

Case of 6 consists of x1 each of: 
Radford Dale Freedom Pinot Noir (Elgin) 2021, 2020, 2019, 2018, 2017 & 2016 
Limited to 10 cases only.
*NB* - Limited to only one case per customer please! 
----------- 
Learn more about Radford Dale Freedom Pinot Noir  
Wine Factsheets
View and download all Factsheets here
Reviews & Ratings
Download all Wine Reviews and Ratings HERE
Delivery Info
Delivery to your door (anywhere in SA) is free if you spend R2000 or more. Otherwise we charge a flat rate of R175 per order.
We'll endeavour to dispatch your order within 2 working days of receipt of payment. See full delivery T&Cs here