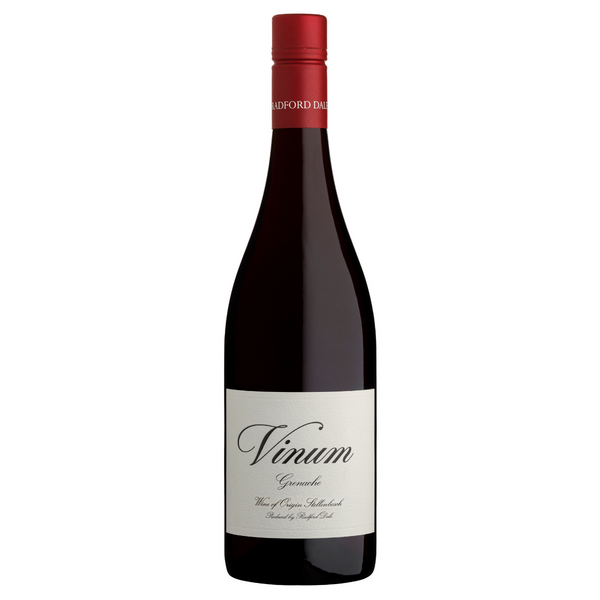 2022 | Stellenbosch.
We had long desired Grenache on the Helderberg farm, and after much deliberation we finally got our wish from the owners. It's a young, single vineyard, and this is just our third release from it, and first dressed up as Vinum. We're encouraged by the progress (as are our nearby peers), and it looks like coastal Stellenbosch will offer up a growing category of Grenache over the next 5-10 years.

Deep crimson in colour with a ruby rim. Subtle blueberry and strawberry notes over graphite on the nose. Heartily fruited palate is reined in by firm, but polished tannins before a lingering pomegranate finish.

wine factsheets
Wine Reviews & Ratings
Download all Radford Dale Press Reviews & Ratings HERE
Delivery Info
Delivery to your door (anywhere in SA) is free if you spend R2000 or more. Otherwise we charge a flat rate of R175 per order.
We'll endeavour to dispatch your order within 2 working days of receipt of payment. See full delivery T&Cs here