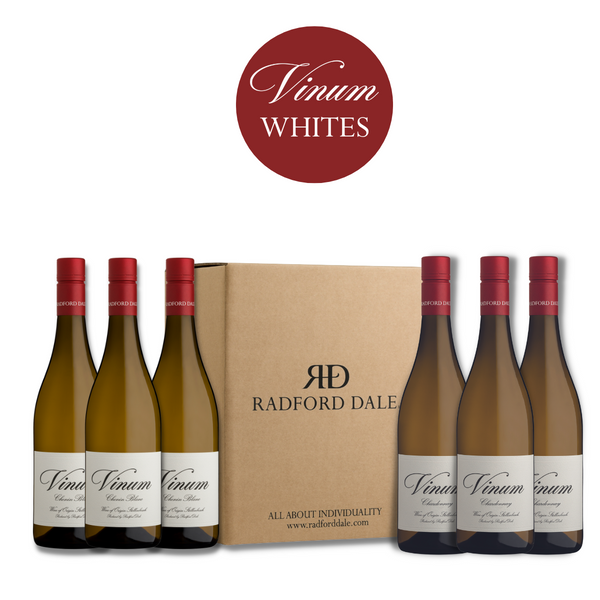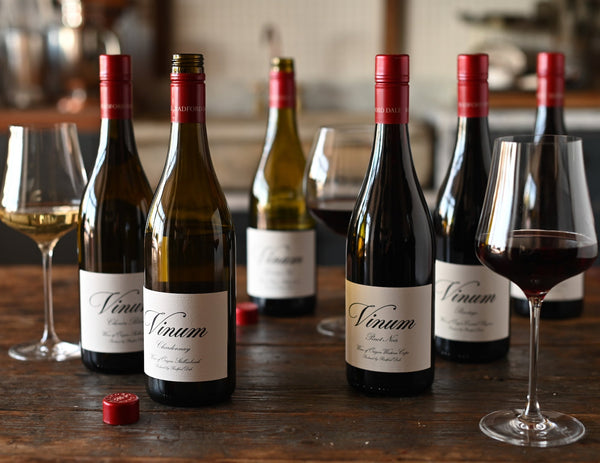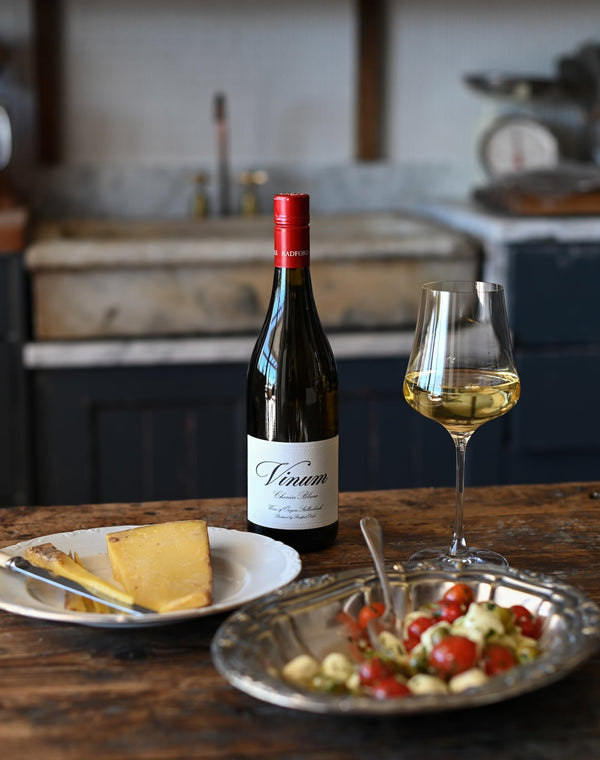 Welcome to the 2022 vintage of our expanded new Vinum range! Are whites your thing? Order this mixed case of the Vinum whites to get a taste of each of the new white wines.
------------------
Case includes x3 bottles each of:
Radford Dale Vinum Chenin Blanc 2022 (Stellenbosch)
Radford Dale Vinum Chardonnay 2022 (Stellenbosch)
See individual product pages for more info on each wine 
Wine Factsheets
View and download all Factsheets here
Reviews & Ratings
Download all Wine Reviews and Ratings HERE
Delivery Info
Delivery to your door (anywhere in SA) is free if you spend R2000 or more. Otherwise we charge a flat rate of R175 per order.
We'll endeavour to dispatch your order within 2 working days of receipt of payment. See full delivery T&Cs here