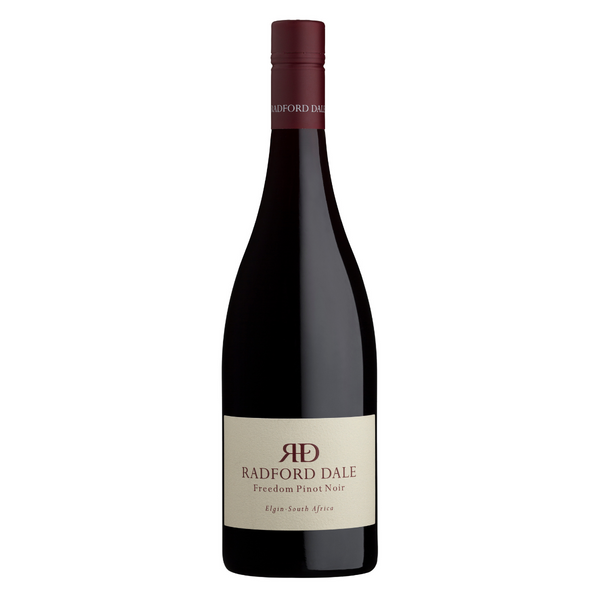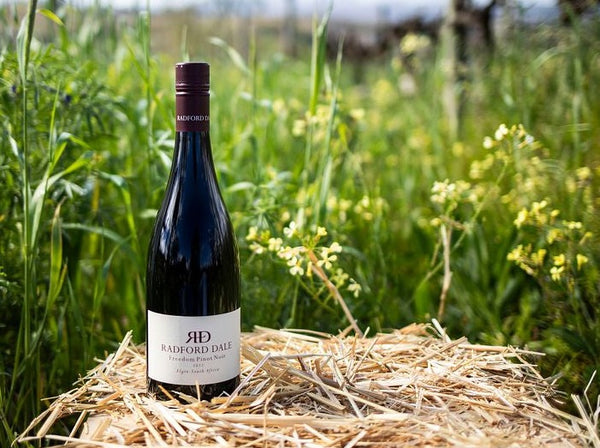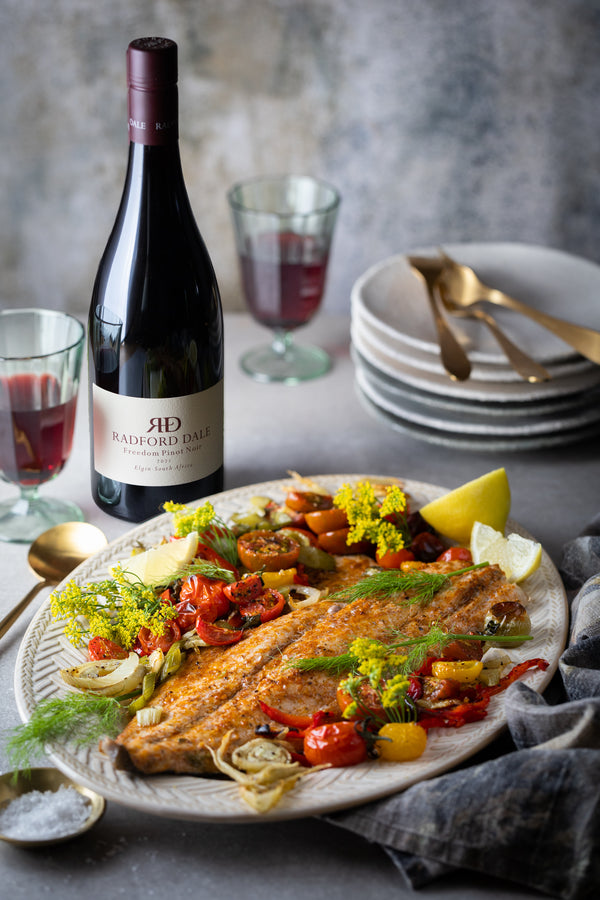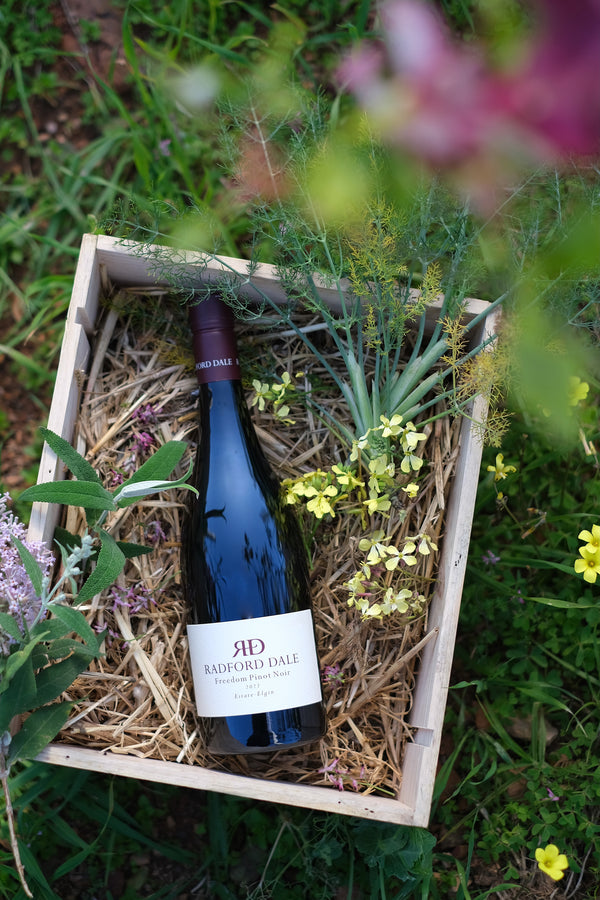 2022 | Elgin 
In September 1994, Alex Dale arrived in South Africa from Burgundy, where he grew-up. In South Africa, Alex discovered the freedom to express his winemaking vision without the restrictive regulations of the EU and Burgundy, embracing the untamed beauty and geology of the Cape's vineyards. In the spirit of an exciting, newly-democratic South Africa, this burst of liberty sowed the seed for the creation of Radford Dale's passionately crafted Freedom Pinot Noir. This vintage marks our 16th consecutive vintage of Pinot Noir from Elgin. The 2022 vintage, however, marks the maiden release from our own Estate in Elgin.
Download Organic certification from ECOCERT
RECIPE PAIRING - BAKED SPICED YELLOWTAIL WITH ROASTED FENNEL, TOMATOES AND RED PEPPER
Wine Reviews & Ratings
Download all Radford Dale Press Reviews & Ratings HERE
wine factsheets
Delivery Info
Delivery to your door (anywhere in SA) is free if you spend R2000 or more. Otherwise we charge a flat rate of R175 per order.
We'll endeavour to dispatch your order within 2 working days of receipt of payment. See full delivery T&Cs here