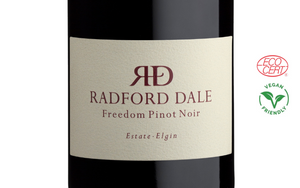 ORGANIC EState
Radford Dale Organic Estate is situated on 20 hectares of prime viticultural land, at altitude, in the heart of the incredible cool-climate Elgin Valley, in the Mountains between Stellenbosch and Hermanus.
Here we focus on the production of organic Elgin Pinot Noir, Chardonnay & Cabernet-Franc. In addition, we have planted South Africa's first ever organic Gamay vineyard, which will come into production in 2026. Elgin has the highly favourable attributes of ample rain, cooler temperatures, beautiful granitic soils, altitude and proximity to the ocean, meaning that the wines we make on our Estate here are expressions of purity and finesse. The summit of Radford Dale.

radford dale Organic
Touchstone Chardonnay
radford dale Organic
Freedom Pinot Noir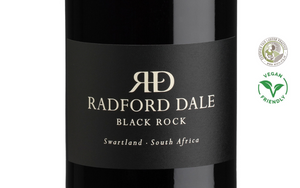 terroir selection
Principally from single vineyard sites (in Stellenbosch, Swartland and Elgin) which vary from dry-land bush vine, to ocean-facing and genuine cool-climate locations, each of these wines exhibit the key attributes natures gives to these locations and these vines.
Our Terroir Selection wines are distinctly individual, reflecting not only their geology and their grape varieties, but also the character of the vintage.

radford dale
Renaissance Chenin Blanc


radford dale
The Antidote Gamay Noir

radford dale
Frankenstein Pinotage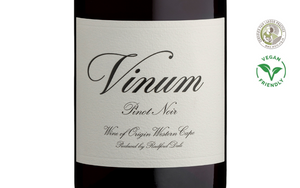 Radford dale Vinum
Aiming to be equally at home on bistro tables and wine shop shelves, the focus for Vinum is to offer value, authenticity and elegance. Many of the details are similar to that of the premium Terroir range from Radford Dale - similar or identical vineyard sites as well as viticultural practices and winemaking techniques are being employed.
The delivery however is less cerebral and more about drinking pleasure, whilst offering incredible value for money.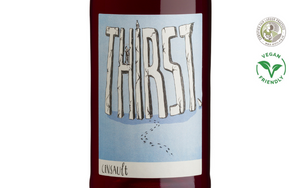 thirst
Thirst are refreshing, lower alcohol, naturally-made wines, with next to no intervention, and unstripped of any natural components.
These are rebellious, irreverent and energetic wines.

radford dale
Thirst Clairette Blanche

radford dale
Thirst Cinsault
radford dale
Thirst Gamay
The winery of good hope
Extremely approachable, classy and elegant, these all-occasion wines are highly drinkable – and highly affordable.
We believe in making delicious, value-for-money wines, no matter what the price tag says. And that's what we do with the wines in this range.
The Winery of good hope
Bushvine Chenin Blanc

The Winery of good hope
Unoaked Chardonnay

The Winery of good hope
Full Berry Pinotage

The Winery of good hope
Mountainside Syrah

The Winery of good hope
Oceanside Cabernet Sauvignon/Merlot
trade pricing
Please contact Tom Prior at tom@radforddale.com