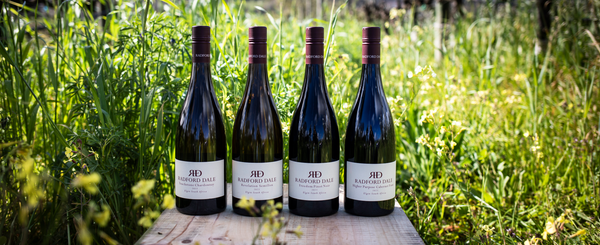 Organic Estate wines
Radford Dale Organic Estate is situated on 20 hectares of prime viticultural land, at altitude, in the heart of the incredible cool-climate Elgin Valley, in the Mountains between Stellenbosch and Hermanus. Here we focus on the production of organic Elgin Pinot Noir, Chardonnay, Cabernet-Franc and Semillon. In addition, we have planted South Africa's first ever organic Gamay vineyard, which will come into production in 2026.
Elgin has the highly favourable attributes of ample rain, cooler temperatures,
ancient, gravelly, free draining and mineral rich Bokkeveld shale soils,
 altitude and proximity to the ocean, meaning that the wines we make on our Estate here are expressions of purity and finesse.
The summit of Radford Dale.