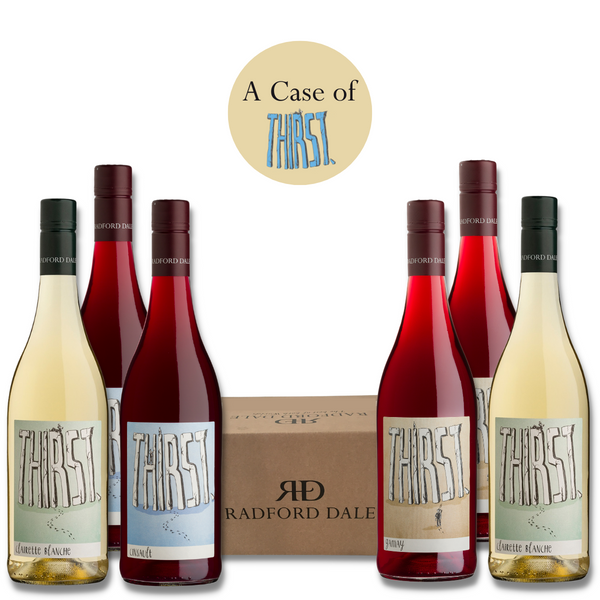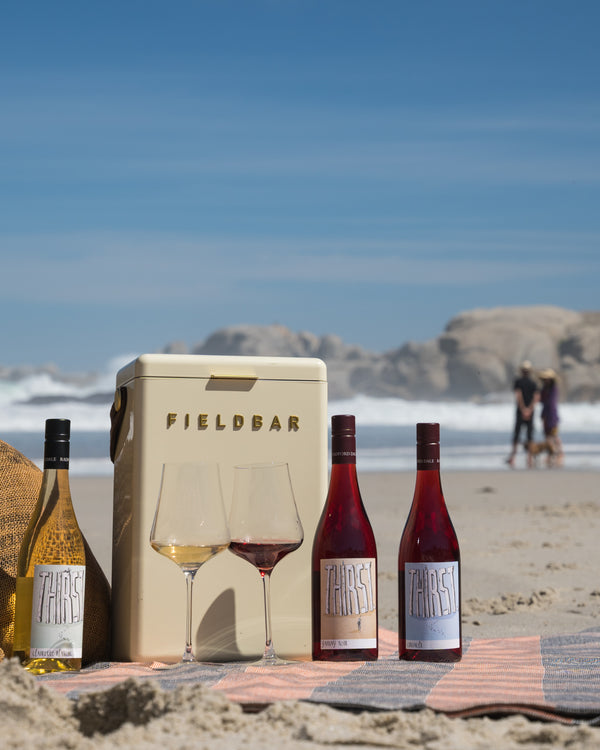 2023 vintage (extremely limited stock!)
Thirst is a live rock concert rather than a manufactured, boyband studio album. Our aim is to express its environment, the varietal and the vintage, in the most natural way. Our simple logic is, the less you manipulate the wine, the better it is, and we therefore capture its integrity, energy and individuality.

Enjoy a case of Thirst: two bottles each of our three utterly smashable and summery Thirst wines. 
Case includes 2x bottles each of:
Radford Dale Thirst Clairette Blanche 2023 (Stellenbosch) 

Radford Dale Thirst Gamay 2023 (Stellenbosch) 
Radford Dale Thirst Cinsault 2023 (Stellenbosch) 


See individual product pages for more wine detail.

We reserve the right to swap out any vintages that may have sold out at the time of sale.
Wine Factsheets
View and download all Factsheets here
Reviews & Ratings
Download all Wine Reviews and Ratings HERE
Delivery Info
Delivery to your door (anywhere in SA) is free if you spend R2000 or more. Otherwise we charge a flat rate of R175 per order.
We'll endeavour to dispatch your order within 2 working days of receipt of payment. See full delivery T&Cs here